Why Crying is Good For Characters
April 30, 2015
Crying is good for you because it's good for the body, heart, mind and soul.

Speaking of which, in fiction, I go absolutely bonkers when a character who has been through a lot cries. It's a happy bonkers, because knowing that my favorite character has emotions/ doesn't find tears a weakness/ isn't afraid to be vulnerable for a few seconds—is like a dream come true.

Crying is a release of a deadly buildup of toxins, and it provides much needed closure. Closure is very important to a character's wellbeing; I recently watched the finale of a TV show it took me four years to watch, and I was very displeased with the fact that one of the characters who's been orphaned, homeless, and basically been through a lot did not cry in four whole seasons. Like, how is that even possible? I didn't even like him that much, but I feel bad that there was no closure for him. Ouch. It hurts just thinking about it.

Crying is not just some dramatic thing; it's an emotional cleansing that is a necessity. I don't care whether it's fashionable or not to cry on TV. These characters need/ deserve it.

To be honest, girls have okay crying scenes too, but let's face it, they've poked the bear. In movies/ TV/ books, they cry SO much more than guys. One time, I watched an anime where the girl cried every single episode! And two times out of twenty, it was for a good reason.

So when I say I love a good crying scene, I'm not talking about girls. The female characters get to walk around and be melodramatic and still get rewarded with things. still love you, girlies.

I think that we should encourage guys to be more emotional because frankly the girls are getting on my nerves. I'm not saying that their tears aren't genuine, but they really are just beginning to get on my nerves.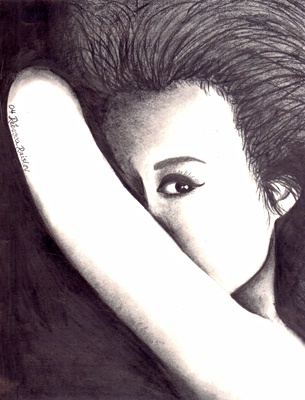 © Rebecca R., Edison, NJ