Hi, Doll.
February 14, 2012
Acting like a doll is the easiest thing on earth. A plastic smile, skinny frame and the latest fashions are all that one needs to be socially perfect. Those women are ubiquitous- they smile coquettishly from university catalogues, book covers, movie posters, newspapers. They parade in malls in their dainty shoes, dance technically at parties, take notes in class. They are perfect; they are ideal.
However, plastic dolls don't boast of much in the cerebral department. They don't practice passion because it's something they've never been taught. They smile, they laugh softly. They never guffaw or roll on the floor. They do pliés and pirouettes, but they never dance. They sing; they don't resonate. They write; they don't engrave. Their cardboard boxes don't contain floor-sweeping track pants and noir kajal. They can't scream because their larynxes can't handle the volume. They smile but they don't beam because their lips can't move much.
They're everywhere. We're asked to be like them- to be perfect like them. Stepford Wives are back with their inhumane army and it's terrifying. They obey, they listen, they rarely speak. They tolerate since that deepens their perfection. They never protest. They have perfect dates and they marry perfect men in perfect ceremonies after perfect courtships. They have perfect, feminine jobs and perfect families and perfect homes.
They continue cooking perfect meals and raising perfect children as their perfect lives continue predictably. They gossip with their perfect friends about the rough girls in their brightly coloured clothes and painted bodies. The bad girls who scream, who pierce, who fight: the vermin, the shameless, the destroyers of their perfect bubbles.
The girls who protest, the girls who claim their lives. The disgraced girls, the social rejects. The girls with un-brushed hair and chipped nails. They girls who run, who stand, who battle. The girls who don't care. The girls who reject plastic. The girls who are made of flesh. The girls who have hot, rushing blood inside them. The girls who shine because of live flesh, not because of exploitive metals.
They are the girls who don't care, and being them is hard. Sometimes, they look at the plastic women and envy their placid lives. Then, they hear their pounding hearts and defend their uniqueness. So, they stand strong and rebel. It's the hardest thing on earth, but it's better than being plastic robots. So, they fight. So, they get insulted.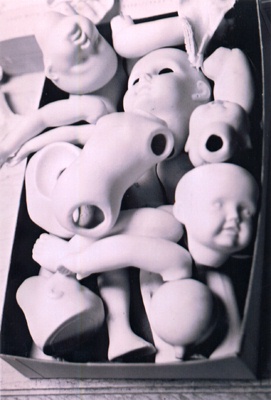 © Malorie M., Walkersville, MD