Feminism: Has It Gone Too Far or Not?
May 6, 2017
When Beyonce's Lemonade came out on April 23, 2016 I decided to listen to some of the songs on the album because of all the hype around it. People were telling me what a great and empowering album it was for women, especially blacks. I was naturally curious, and started watching her music videos on YouTube. I. Was. Shocked. Formation turned out to be some nasty video with Beyonce gyrating half naked and singing her music. Hold Up starts out showing her in a water-filled bedroom where she is floating completely naked and then goes on to show her wearing a revealing dress and marching down the street smashing cars with a baseball bat. Sorry has her half dressed again moving her but around along with some other women in a sensual manner. After having seen parts of her music videos, I sat down and thought about other girls' and women's views on what women should be able to wear in public, especially concerning the public schools' dress codes. The problem with men and boys being distracted if you are not covering yourself enough.
I realized that what Beyonce was trying to put out through her music and videos was the message that women should not allow themselves to be put down by men, which I think is a good message to send out. The problem is that the main focuse is that women should be able to walk around in public half naked and not have to deal with guys being distracted by them. Then the truth of the matter hits you hard on by this point: When anyone of the male sex sees a partially clothed women, THEY WILL GET TURNED ON! It is just the nature of a man. Women cannot change it. Nobody can.
The creepy part about this whole problem, too, is that some men even enjoy seeing women dressed immodestly. It is what they want. And look at that! Women are going ahead and giving those men all the eye candy that they want. Once this happens, usually some man will comment on the womens body and the women will respond by being outraged or offended.
This is where I am asking everyone to pay attention and wake up! If you are going to go out in public dressed in a crop top or whatever, expect some guy to be staring at you or making nasty comments. God made guys to be turned on by the smallest thing, and I think that sometimes we girls have to respect that and tink as we arw e getting dressed every morning: what can I wear that will not turn guys on as much. I am not saying that it is ok for a guy to look at you or make nasty comments.
And for those girls who say that the reason why they are wearing those booty shorts and crop tops are because they want to feel good about their bodies, I want you to know that you are beautiful because you were made oin the image and likeness of God.
Getting down to the point: I think that feminism has gone too far in some ways because I think that both sexes need to learn to respect each other more and women some women should realize that its not all about them. Guys who are reading this!!!! Commenting on a womens body is intimidating and offending. Please stop.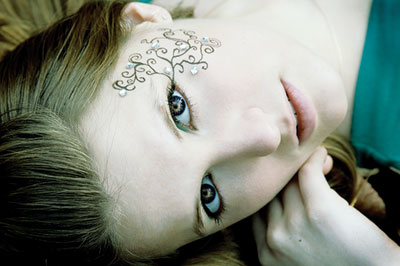 © Michelle B., Blairsville, GA