Is hate real, or is real hate now?
May 9, 2009
What is hate? When does the term 'funny' or 'necessary' become hateful? Who decides when something has gone to far? Is hate bias?

Hate rules the world. Destruction, disease, and desolation. No matter what your political or religious views, you can't deny it. Hate is everywhere.

War comes from hate. A hatred started by neither side, but rather sparked in the neutral zone where the flames proceed to travel left and right. Both sides can stop it; they can poor a glass of water on the fire to put it out. But do they? Nope. Why not? Hate.

In school, everyone knows the whole jealousy issue. She's jealous of her, so she is mean to her. Is that necessary? Of course it isn't. Is it necessary for the victim to develop an anger towards the harasser? Of course it isn't. She could learn to ignore the lies, but instead she chooses to fight back. She could use justice as an excuse for this. But is it really justice? Couldn't one argue that, if a girl is so angry inside that she hurts another girl out of sheer jealous, that she is already suffering enough? Perhaps she is already a victim of someone else's hate.

From the beginning of our upbringing, we're taught to hate. It's not purposeful- who knows better? Our guardians have specific views that they instinctually try to pound in our brains, consciously or subconsciously. They've learned to hate from their parents, so they pass it on to their children. Injustices like these are passed on from generation to generation.

Imagine how lovely the world would be without any hate! But wait. Can you? Most likely not, because we don't know what it would be like! There has never been a time in human history where hate has seized to exist.

Let's look at those comedian shows where they like to poke fun at people. Is it really poking fun? This is where the saying, 'Treat others as you wish to be treated' comes in. Despite what you might say, you know deep down that you do not want to be made fun of like that. And even if you don't mind, you understand that others feel differently about it.

Hate makes war, and war makes destruction. Who wants to live in that sort of world? Your best friend dies, because she isn't the same religion or race as you. What kind of person will you feel like after that? You'll think that the world is cruel. But it isn't. The truth is this: the world isn't cruel, it's the people in it who make it seem that way.

Love is the only thing that can stop this monstrosity. Love, love, and more love. Love makes us happy for a reason. Our bodies are naturally meant to love each other. Calm, tranquil, and genuine love is all that matters. In a world of such hate and horror, a little love can brighten us like nothing else.

Love your baby, love your friends, and love your enemies.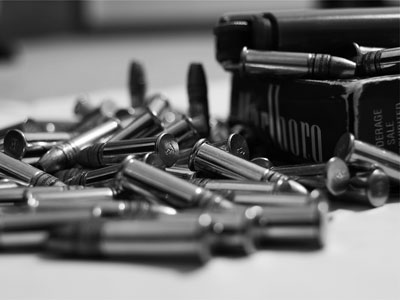 © Noah P., Platte City, MO