Upholding Justice: Support the Death Penalty
January 12, 2010
Imagine, your mother is brutally raped, strangled and dismembered in your own home. A two year old boy is used as a prop for vicious Pit bulls until his spine is snapped in half and he is paralyzed from the waist down and proceeds to die alone in a blood soaked crib. Now imagine, the person who is responsible for these deeds is amongst you; you offer them a seat on the bus, ask them to watch your children or you ask if they need anything at the supermarket. On a national level, the capital punishment is instituted by the Supreme Court. However, individual states have the right to determine whether they wish to legalize or abolish capital punishment. I believe with full confidence it would be best and appropriate for every state in our country to implement capital punishment, also know as the death penalty. Capital punishment is supported by our core American value of justice, the loss of the privilege to live, and also the call to protect law abiding citizens. One thing that must be made clear is that those who are sentenced to death are almost 100% of the time, serial killers, child rapists, repeat offenders, or an endangerment to the lives of any innocent bystander around them. My capital punishment would not apply to anyone under 16 or who is diagnosed with a mental handicap as lack of brain and psychological development is a legitimate excuse.
The Constitution is the supreme law of the United States and all of its citizens. The Constitutions advocates for justice as one of the premier founding ethics of democracy. We cannot and should not put a price or limit on achieving justice. If justice means avenging the death of a loved one and bringing closure there is no understandable reason why that should not be done. Justice must always triumph over sympathy. Opponents argue that you are then ignoring the ideal of equality, and who says the government has the right to decide who's life is more significant than others. When in fact we are still all equal. Theoretically, we are all living a life sentence, death is inevitable. For example, a loving father diagnosed with terminal cancer. Does the impending due date not force anguish among this caring father as it does to a convicted felon? Of course it does, the only difference is the killer deserves this psychological torture. Yes, you should recognize the killer's family will be saddened, but if they had a true grasp on morality and justice they would understand and not selfishly want the killer to enjoy freedoms he or she has taken from another. The penalty must be worthy of the crime and taking the life of another is the ultimate deed that must result in the deprivation of their own.
It is well known that the right to life, liberty and the pursuit of happiness are all protected natural rights for Americans. These laws apply to law abiding citizens, not to those who commit heinous crimes. By definition, humans are "those who have positive aspects of nature and character," have morals, feel emotions, can reason logic and consequences. By this definition, serial killers, child abusers and rapists are not human per lack of the aforementioned characteristics.These laws no longer apply to them as natural rights are only giving to human and not demons. When you lose your right to life, it must be taken from you. The only possible way to do this is by killing someone. Luckily for us, capital punishment allows us to take people's lives. The only fault I see is that we stress the importance of being humane after these people have tortured and humiliated their innocent victims. Suffering would only be appropriate.
Capital punishment also ensures the protection of other citizens and lower level convicted criminals. You cannot crash a car you are not driving nor can you be killed by someone who is dead, it is simple. By ridding the world of the criminal any future problem will disintegrate. Life imprisonment may seem like a comparable option but this is a death trap waiting to spring. Just two weeks ago, Enoch Hall who was imprisoned for a life sentence from a previous murder was finally sentenced to death in Florida. This is only after he brutally stabbed a devoted wife and mother, Donna Fitzgerald, not once but twenty two times. Ms. Fitzgerald was solely on the clock at her job as a security officer at Tomoka State Prison. There have been countless other heart wrenching stories of innocent prison guards or security officials being brutally beaten and murdered by convicted murders while inside jail. You cannot ensure safety using this method. A serial killer and six time convicted rapist could be a cell mate of someone who committed fraud on their taxes to support their family and end up dead as a result.

In conclusion, it is only proper and necessary that we advocate capital punishment. We must ensure our own safety, promote the justice that built this nation and recognize the privilege of life we are given and must work to uphold or this society will never be a successful one.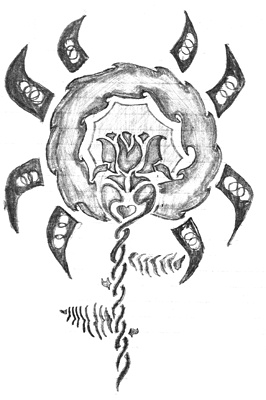 © Eric S., Platte City, NE