Self Harm
November 12, 2010
Self mutilation is a topic that is avoided by everybody; i.e. parents, teachers, students. It is a scary topic, but when is anything serious not scary? It is becoming such a huge issue yet a lot of people turn a blind eye to it, or just do the easiest thing they can think of, which is usually push the issue off of their shoulders so another person can handle it since most people can't handle that kind of pressure.

What can you do when someone is hurting themselves? That's an answer that I don't think anybody will ever actually be able to answer, because its not really something that is easy to understand. In fact, the only way to really understand it is when you have already done it. I'm not saying that everybody should go experiment, I'm just saying that instead of ignoring the problem, think about it.

How can we really think about something that we apparently can't understand? Easy. Here's a scenario for you, their is a girl that notices scratches on her friends arm, when she starts talking to her friend about it the friend says, "I do it because it gives me a release and makes me feel better." Most the time, people in a situation like this just assume that the friend wants attention instead of thinking about it scientifically.

When a person is seriously stressed or depressed, things are just hard to get sorted out, so when said person cuts, their body releases endorphins which are the bodies natural chemicals that relieve pain and stress, so if you know somebody that cuts, don't just brush it off and say its an attempt at getting attention. Just listen to what they say.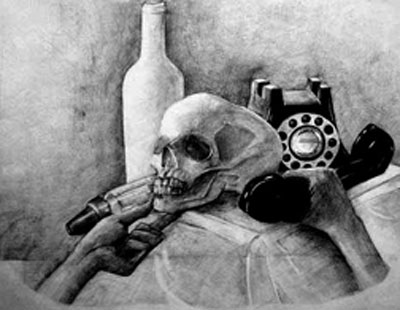 © Xiao H., Naperville, IL