Our "Differences" with others
May 8, 2013
All of us are different, but there's always some "social divisions". If you're a computer genius, other high-scholars or students of your school call you a geek. If you're seriously good with math or history or neither one but you have glasses, you're automatically a nerd. If you're totally different from the rest or at least more creative and imaginative, you're a freak to them. If you are good looking and/or pretty good at sports, you are a popular guy/girl.
In school we are divided in social groups that are totally meaningless. At the end of high school, every popular guy/girl lives happily ever after with other good looking person, until they break up. After breaking up some popular high scholars end up being drunkards or committing suicide, because they thought that they were the center of the world and got dumped by their partner. Geeks end up being powerful millionaires with big mansions and expensive clothes. The freaks end up being famous musicians, actors, artists, writers, etc. If you don't count some popular girls/guys that get to be models or actors, etc., but they don't last.
All I'm saying is that, you can't let yourself be put in any group. Be yourself. Be a computer nerd, be a dancer, an artist, a singer, a designer, a writer, everything you want and do not try to imitate anyone else. You're original, there's no one like you in the whole world. I'm giving you the knowledge of experience, I'm giving you good advice and all you have to do is follow it. Be yourself, Is easier than imitating.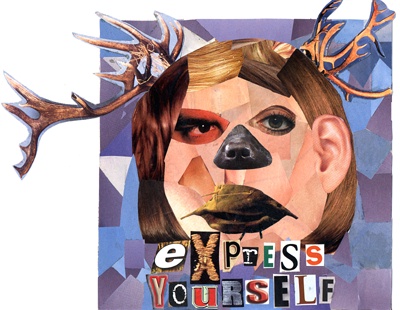 © Nate W., Arlington, IA