Gender Roles
March 7, 2017
Gender is something that is given to you at birth. But for most as soon as the mother knows the gender they will buy pink or blue. The colour you were given before you saw the light of life Why? We are set to a certain standard that has grown over the years. This subject does not only pertain to females either. Gender roles can cause anxiety and a feeling of no self-worth.

It shouldn't be what cool kids want from you. It shouldn't be what social media wants from you. It shouldn't be what a guy or a girl wants from you. It should be what you want from you. Everyday people are forced to put on a face that isn't their own because it's not what they would call beautiful. Without you even knowing it you are changing yourself to be somebody else. You can't say that you are okay with who you are then say you want to be more like someone else. Society has brainwashed so many with pictures of models. Most of which have their imperfections Photoshopped out.

Men don't usually get thrown under the gender role catagory. But everyone is set to these unfair standards. No pink, no dolls, no weakness. Men are seen has gym buffs. Strong, holding everything together, dominant. Thats a lot to have on your shoulders. I know i'm not a guy so i wouldn't know much. They say that girls play with dolls to become better caregivers so wouldn't make more sense if guys played with them to teach them to be better fathers? So ask yourself why can't guys play with dolls. Because they are a boy right, or maybe it's because it's degrading. That's what we have been taught to think.

With girls it is easier to say what is going on. You have to be skinnier, where more makeup, smile, don't make a fool of yourself. So many teens where a mask to hide behind. No one will love you if you're unattractive, these are the words ringing in the heads of young girls. Young beautiful girls that want to look more like their favorite celebrity. We need to stop these standards and just be ourselves. If you are unhappy with yourself then fix you but never do it for someone or something else.

Be who you want to be. Be Happy with yourself. Be Confident in your own skin. Pink and Blue are just colours. They don't define you, nor should they ever. I believe that purple is a great colour and nothing should make you feel bad about yourself because you were born this way. A gender is just a smaller name from your own and it shouldn't rule you.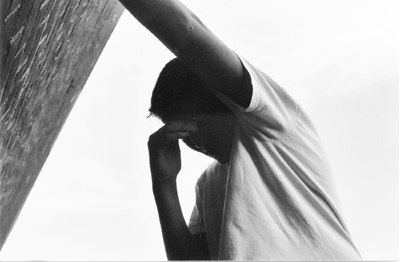 © Dillon O., Pompton Plains, NJ