There is a God, Thank God!
November 9, 2009
I walk outside and I feel the cool morning air on my cheeks. I smell the fresh grass, glistening with a morning dew. I hear nothing but the sound of the calm nature. Birds singing their morning song and the breeze blowing. As I look towards the eastern sky I see a sky that seems to go on for eternity, filled with gorgeous shades of pink, blue, orange, and red. Through the endless array of colors, a golden circle starts to peek through. It peeks through the branches of the oak tree, over the rooftops and rises to show off it's beauty. It's amazing how I wake up everyday and am reminded of yet another one of God's exquisite creations, a sunset in my own backyard.

As I carry on through my day, I see more miracles, reminding me that there is a God in heaven watching me live my life for Him. I see little babies laughing. I see rain pour down from the clouds, only to discover a colorful rainbow slanting from the sky. The grass is so green and the skies are so blue. I hear amazing music that cannot be described. The ocean's tides and how high the mountain tops reach. These are just a few of His creations. The world seems to be such a perfectly designed place. His beauty is indescribable.

How could man challenge God when looking at this earth? How dare they say there is no God when they see nature and the wonders of life? It upsets me when people try to prove there is no God and try to deny His eternal existence. I tell myself it is because they are thinking only scientific. There brains are no compare to God's eternal powerfulness. They cannot explain His greatness, so they deny He lives. But if we could understand, then we'd be as great as our God, which the point of God would be? I also tell myself that there will be a day, without a doubt, that they must answer to the Almighty, all Powerful God. And every knee shall bow, every tongue will confess. That there is a God!

And to my fellow Christians and believers in Christ: The world has changed, His followers are few so we must stand up for what is right and for Who does exist. As the Bible says in Ephesians 6:14-17: "Stand therefore, having your loins girt about with truth, and having on the breastplate of righteousness; and your feet shod with the preparation of the gospel of peace; Above all, taking the shield of faith, wherewith ye shall be able to quench all the fiery darts of the wicked. And take the helmet of salvation, and the sword of the Spirit, which is the word of God:"

When I walk outside I see the sun begin to make her exit, once again realizing how God is extraordinary. As I look on, the diamonds come out on the black velvet sky and I stare at yet another one of God's miraculous creations, before I fall asleep.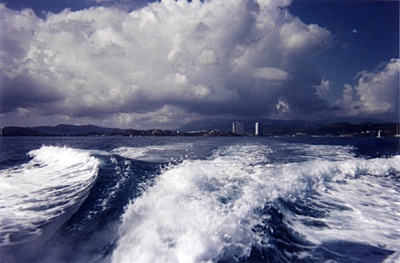 © Anonymous