6 problems with current fiction
February 1, 2014
1. clueless/evil parents.
yes, I am aware of what Cinderella would be without the evil stepmother, and what Simba's Pride would be without Zira, but seriously?! This evaluation of parents has become so inflated over the past four-five years that it is unrealistic. I mean, sure, I'm sure that there are some people like that, but why the constancy? I'm sure that if some authors..hmm...(gasp!) actually listened to their parents (or their friend's parents), they'd discover that there is a lot of intelligence in an adult.
Proverbs 3: 1-2.

2. la de dah, la-la dah...wait...NOOOOOOO!WHY?!
many of us have had this experience. You're in the middle of a good book, then you suddenly toss it into the dumpster. In my case, it was a mystery in which a girl was kidnapped while delivering pizza, and it was supposed to be another girl. The view changed from the hero, heroine, victim, and villain, so it was really suspenseful and cool. Then the heroine got drunk and started having sex with the hero. FOR NO REASON AT ALL!
I was ready to find the author and show her my angry side.

3. If you're going to write, do it well.
This is especially for Christian writers. You have gifts, use them well. I can count on one hand Christian writers I know of who actually write well. Frank Perretti. Jefferson Scott. Hopefully this list will grow.

4. Sticking with the genre.
A celtic/viking saga which suddenly sounded like a Buddist/zen how to book.
"Be at one with the life force, Jack!"
Me: "yeah. Riiighhhht."

5. Know what you're getting.
I'm not sure how many people would read stuff like Twilight if they knew that vampires were originally demons.

6. Since when did bad become good?
I know the saying: "too much of a good thing isn't good." but just as my mom told my youngest brother when he asked, "no, too much of a bad thing isn't good".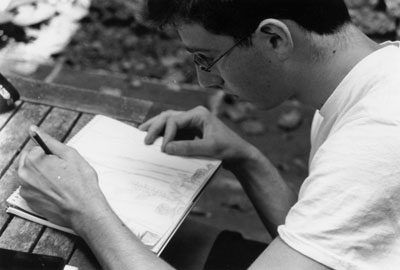 © Kira L., Bethesda, MD