Recipe on How to Win a Marathon
January 17, 2018
Materials
Lifetime of Training
Truckloads of water
An inch of regret
A empire of supporters
A case of kick
Pocket full of surprises
A mound of passion
A steady heartbeat
Beaker full of luck
Directions:
Start at a young age because you will need a lifetime of training and mounds on top of mounds of passion.
Order truckloads of water. No clue how much you are going to need varies from person to person.
Have an inch or two of regret because you are going to want to give up a lot. Thats a lot of running.
Make friends like crazy because you are going to want an empire of supporters. Good and bad supporters they'll both think your insane.
When the days start counting down before the race you must remain calm and have a steady heartbeat because you do not want to get worked up before a race like this.
A couple days before the race you got to drink a case of kick. Make sure that at the end of the race you've got it in you to fly by everyone to the finish line.
Start filling your pockets with surprises that you can pull out at anytime during the race.
Lastly right before the race you better be drinking your beaker full of luck or what is ever in it because you are going to need it.
Good luck! Go win a marathon.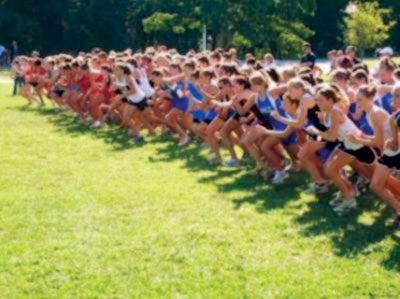 © Ashley R., Charlotte, NC