The Promised Land
March 29, 2009
Called forth by forbidden song,
Following the one called Moses to the promised land
Because we know before long
We will be free.

The whippoorwill calls from the forest
Though it is the wrong season for them to be about
It is our signal to pack up our bags
And disappear into the night.

She spins bright tales of Freedom
When morale is low
And the hope of Freedom and fear of her gun
Keeps us trudging ever on.

Quilts upon roofs and lanterns in windows
Let's us know the house is safe
"A friend with friends" is the secret message
To get us shelter during day.

Before long the night grows dark
And once again it's time to leave
Like shadows we melt into the night
Black as our skin which caused our desperate plight.

In this place the snow is cold
But Liberation is our warmth
As we cast off the shackles of slavery and woe
For Freedom we have found this night, we've reached the promised land.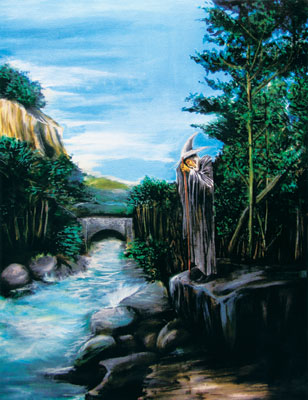 © Mick G., Bellevue, NE