Life's All Just a Bad Trip
April 13, 2009
Pour the whiskey on the lies
Tell me it's all make believe
Make the hurt just die
Help me try to find relief

I don't wanna live in this world anymore
But what other choice have i got?
It's all just hatred and war
But what other choice have i got?

Spiders in dreams all the time.
And, dear god, when I sleep they're here...
They're all big and red and enraged
And I wake up screaming in fear
And I look at a picture of him
And he smiles like it'll be ok
And I get this thought, just a whim
Because he smiles and he says it's ok

Nobody's heard me scream at night
Not since that one broke my heart
Nobody's hurried to turn on the lights
And wake me from the torture of dark

But someday soon I've been promised
A night time without evil thoughts
And we're gonna get so far away
That my night terrors will finally stop.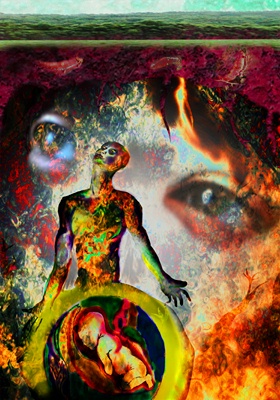 © Tom M., Philadelphia, PA