The Blind Boy
April 14, 2009
Charming
Fellow
What a pity
How can he stand it here?
Bystanders gawk at his lovely face,
Among a sea of outsiders.
His eyes wander,
But he does not see.
I wonder,
Is this a flaw?
I doubt highly,
A gift has been bestowed on this boy.
You may laugh
At his obvious obliviousness
To the unworthy around him,
But question my words not.
This tiny boy at the mere age of twelve
Knows more than you or I.
He may not know how to read or write,
Or even walk the streets.
But I can tell you
It is a sheer fact
That his abilities stretch far beyond the comprehension of common belief.
He holds out his hand
To those in dire need
And shares his food with the hungry.
Those who he mingles with
And those who he love,
Do not share a common trait.
They are not all pretty,
They are not all of his kind or ethnicity.
They do not all star
On a sport's team,
And do not all drive fancy cars.
Because this boy cannot see the faces,
He can only sense what's on the inside.
If this boy were real,
He could be ailed with a physical blindness,
But must you be blind to see what's inside?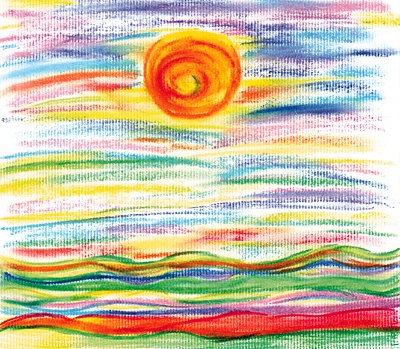 © Jennifer W., Saint Albans, WV