That Little Box
April 15, 2009
I need someone to relieve me.
I did not make this choice.
You made it for me.
Now I'm falling to the bottom.
And you,
You tried to stop the pain,
But you were too late.
I'm guessing it was blatant.
You tried to be the superhero
And save me for your sake alone.
And you let me slip through the cracks
Of the little box you kept me in.
Now the last bits of
Me
Are gone.
And you're torn
Between the light behind the corner
And air blowin' in your hair
It didn't matter.
It was all about you
Every step of the way.
Taking chances,
Making footprints in the soil.
Where no man had ever gone before.
Leave me behind.
You used to be better.
At least I thought you were.
Now you've gone away
What else can I say?
Hold me back.
I'm not gonna let you.
Break through
Your limbs
Set me free
To fly.
And you still didn't know why
I left you.
Your naivete amuses me.
I left you to see that light
Beyond the sliver
Of the world
I ever saw.
Beyond you
Blocking the way.
Not letting me move forward.
You should have known
That I could do so much better.
Breaking free,
So good to see
That light around
I kept trying to see,
But you never let me.
Beat me up,
Tear me down
Say I'll never stand a chance
Beyond
These four walls.
So enclosed
I never thought I would know.
Now I'm outside
Never lookin' back inside.
Those days behind me.
Laughing in your face.
Remembering all those times
You put me down,
Made me feel lower than you.
Enclosed me in this world
Where you controlled me.
But now I've escaped
And I'm telling everyone
Your deepest, darkest secrets
Revealed.
I guess that's what you get.
You should have realized.
Oh,
I forgot.
You know nothing.
And I knew nothing
Until I knew that.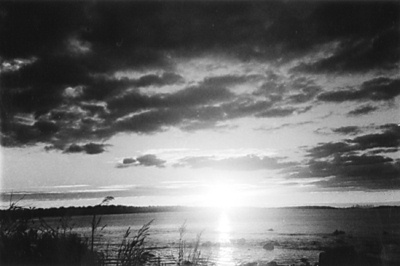 © Christy S., Germantown, MA