Personality
May 4, 2009
Personality
A face in a crowd
Has more than what you see.
Beneath is a soul and personality
Waiting to be seen.

Why so much gossip and foul language
Parting from our lips?
It's just as fake
As your unclothed hips.

Let's speak kindness
And encouragement instead.
Imagine yourself a beautiful angel
And whisper like a sweet rose in a flower bed.

Don't give your silly selves away,
Tossing your hearts out the window for anybody to catch.
You are worth far more than that.

Whatever happened to frolicking through the trees?
Relaxing in the warmth of the sun
And getting grass stains on your knees?

The beauty and peace
Of playing with nature
Is now lost.
Technology has taken its place.
Independence its defense.

Don't cry now.
It's not too late to go back.
Dance in the rain.
Then let your tears of mascara drip black.

Please don't get surgery
To rearrange your already cherubic face.
Be happy with who you are.
Don't be afraid to let your own personality be seen.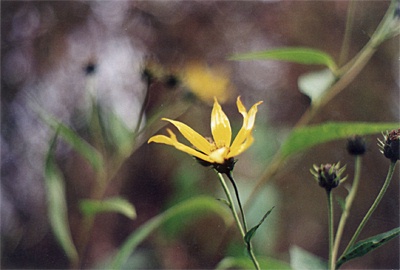 © Scott R., Casco, MI