Another love story
May 5, 2009
The day is like a never ending night.
In which you are always there in my sight
My eyes are open and my body not restless.
The hindering of sleep brushed off my shoulders left for somebody elses.
The gleaming sight of your brown button eyes graces the outlines of my redden cheekbones averting to my hair slowly stopping at my heart.
Your never ending scent that is grazed all over my skin brings us together whenever i'm clasped in.
I know that we were never destined to be, but my heart will always belong to you.
It's a folly to admit that love like ours will grow through our friendship and though i'm blessed to see your porcelin skin greet me every day, I wish that we had more time together.
But i'm soon to wake up the day is coming to an end.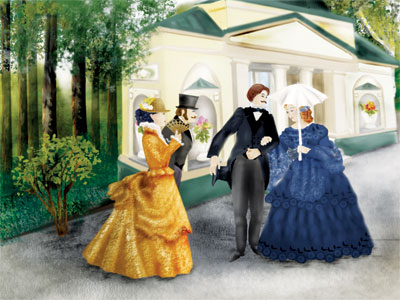 © Tonya G., Donetsk, Ukraine