let the music numb your soul.
May 6, 2009
She sits alone and cries.
Inside her heart she slowly dies.
No one comes to see if shes ok.
So they have no clue shes being eaten alive.
She plays her music loud and lets it numb her mind.
A reason for staying she just cant find.
She can't spend her life in just one place.
Soon she'll run away and break every bind.
Every day is a happy lie with a broken smile.
ANd she's breaking down all the while.
ONe day she won't be able to handle it anymore
so she'll run for mile after mile.
Even though she's a sad girl with a broken heart,
Theres somthing about her you just cant start
to explain to yourself or anyone else.
Even though you know falling for a girl like her isnt too smart.
She sees the world through eyes all her own.
With a heart so big it's brightly shown.
You see somthing in her hidden from all the rest
and her heart to you she will gladly loan.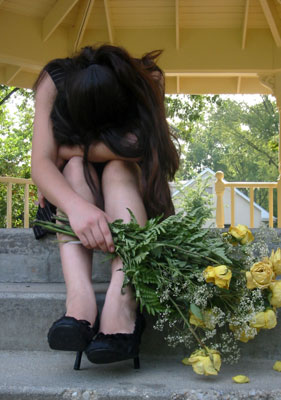 © Martha V., Morton Grove, IL