Not Done
May 20, 2009
Tears are sliding down my face
Filling up the empty space
Crossing over the barriers of time
Punished for some unknown crime

Not quite sure why I'm here
All I know is that I'm lost in fear
Everything is pitch black
Maybe I should turn on back

I can't even tell left from right
Freedom is out of sight
Turning... Turning all around
God I hope I can be found

I haven't a clue why I'm here
I wish someone would lend a hand
I'm out of reach and I know it's true
But I still have things to do!

I want to go for a whirl
Be a college girl
Visit Ireland
Play in a rock band

I want to jump of cliff
Become a Mrs.
Sing in the rain
Come into fame

I want to have a little girl
Comb each blond curl
Teach her to dance
Take her to France

I want to live till I die
Learn how to fly
Eat a thousand cherries.
See blessed Marys!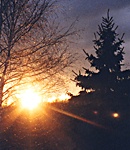 © Christy S., Germantown, NY