I Know Who I Am
May 25, 2009
I Know Who I Am

Aside from your views
And judgmental paradigms
Of the person you've imagined me to be
I know who I am
And I love being me.

In my hammock
I love to hang in all day
Relaxing and swaying
Back in forth as I may.
Not much into schoolwork.
I'd rather laugh
And enjoy my day

I wear my high purple striped socks
Up to my knees for fun
I think it adds flavor
As I dance in my room.

Not much into TV
I think real life is better
But if forced to watch a movie
I fancy love stories
They give me butterfly shudders.

So, I feel funny walking confidently
My sway aint too delicate
I sit like a man
And I can eat as much as an elephant.

I love to exercise for the fun of it
I know I aint fat.
Exercise videos, though corny,
give me the happiness of a well fed cat.

I love to write letters.
I love to relate.
I treasure all my memories.
Forgetting them I'd hate.

Long car rides are the best.
Forced to sit in one seat for hours
With not many choices
Or to-do lists to complete.

I like leaning my head
Out the car window.
Feeling the wind hit my face
And tangling my hair.

When it's dark in the night,
I kick my shoes off
And I run around
In the cool outside.

If I had wings
I'd travel through the sky
I'd float in the clouds
And kiss boring goodbye.

I'm fine on the ground, though.
I have my feet planted.
I love it here
My life is special and sacred.

So that is my summary
Of the girl I call me.
I know who I am
And love being me.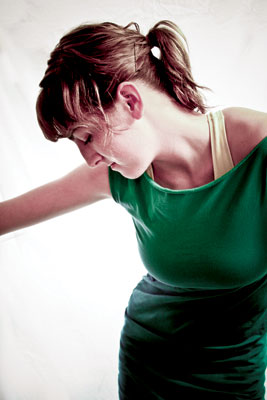 © Megan M., Ocala, FL