Short and Sweet
March 15, 2021
1)
I had mistaken them
for my mom
the hair,
the coat,
the shoes,
everything looked the same to me.

2) The feeling of a fresh
leather baseball,
the hat soaked from the downpour,
the cleats full of mud,
it was baseball season
and everyone loved it,
except for the parents.

3) The seal,

with a massive grin
on his face,

acted like a clown when he
saw the little kids
laughing and pointing,
the smell of fish feed swallowed the outside air.
4) The baby's lips
curled downward,
his olive-green eyes dilated to make it seem like he was sad,
tears rolled down his soft cheeks.
5)
My feet were
pounding
the top of the snow to the brown bottom,
but at the same time
I had relief,
for I had
boots.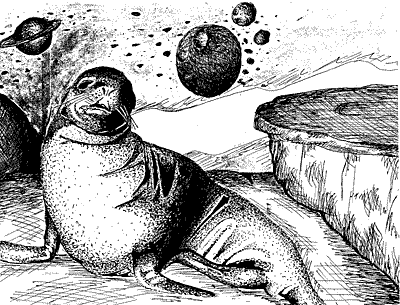 © Casey C., Rockport, ME