The Wasteful Society of America
March 9, 2022
​​My tangerine-colored fur is matted
and falling in clumps.
I reek,
and my stuffing lays flat on the inside of my body.
One of my paws lay limp,
unable to hold its form after the years of abuse.
I loved my playmate, but it seems that
he never loved me.
Sure, I am missing the beady black button for my eye, but why must he throw me away?
I thought that it would be a simple repair for him.
He would be able to fix me,
just like the old days,
and he would love me again,
I guess not.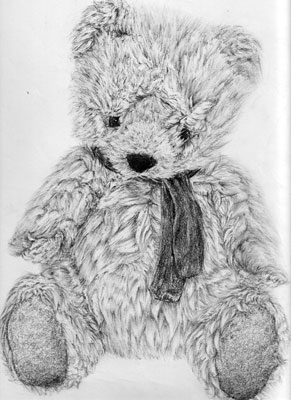 © Sarah F., Birmingham, United Kingdom