Split
June 18, 2009
i stare at a blank wall;
disturbed.
uninterrupted.
silenced.
the atmosphere of the room screams;
killed.
tortured.
abandoned.
my arms, folded into this jacket, ache.
and they long to be stretched.
my head spins,
but the voices stopped.
and its erie-this newly born silence.
but i'm better now...right?

like a switch, my memories come flooding back,
and the unbearable pain returns.

what have i done?
have i lost my humanity?
or did they take it?
i'm lost.
i'm alone.
i'm defeated.
but i still wonder...

in my white room...

under these fluorescent lights...

with the blood of a killer running though my veins...

would he have saved me if i didn't poison his drink?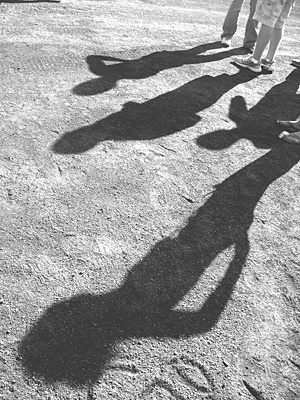 © Trella R., Mountain Lakes, NJ