As Long as it Needed to be
July 19, 2009
I awe I gazed into the heart
Of the green, luscious field.
My eyes widened,
As further I kneeled.

I grasped the precious flower
In the palm of my hand.
It blew away
Into the depths of the sand.

I thought it was mine,
But I suppose I was wrong.
I let it slip away,
Though I had been watching it for so long.

I couldn't have kept it forever,
Yet I'm still satisfied.
It was there as long as it needed to be,
To bring me a smile and a heartwarming sigh.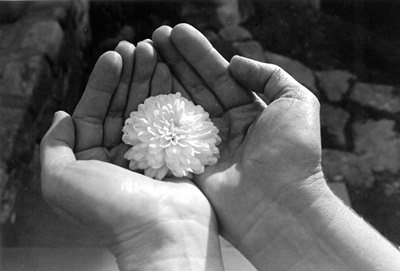 © Beth S., Marblehead, MA