What is Love?
August 6, 2009
My eyes are stormy clouds
the tears falling
like rain
until
your smile
brightens my day
shining like the sun.

My heart is thumping
like thunder
wild,
fast,
my fingers
tingle like lightning
when your eyes find mine.

You are the rainbow
after the storm
beautiful,
colorful,
rise and shine
stretching across
the endless cerulean sky.

My life is a rollercoaster
that's going uphill
and never
coming down,
never
slowing down,
screaming in exhilaration.

What is love?

The sun rising
at the beginning of each day,
your hand in mine,
a smile that never goes away.

Those nervous butterflies,
and feeling like you can fly.
The wind beneath your wings,
soaring together through the sky.

The inspiration
for all happy endings.
And the magic
that makes all dreams come true.
So complicated
and yet so simple;
you and me, me and you.

Life.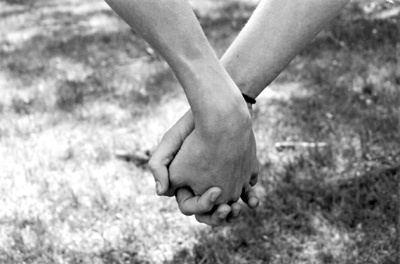 © Alexa T., Pompton Plains, NJ