My Opened Eyes
August 2, 2009
I closed my eyes to the world
and lived in a darkened blur.
i tired to live in lonelyness
without ever needing a sir.
but then ur light came shining though
my dark and lonely place.
and i opened my eyes to a world
and saw ur worried face.
my heart was pounding as i looked into ur sun
and sighed.
for never once in my life did i allow myself to cry.
but i felt my eyes grow moist and wet
while u took my hand.
and we walked to a heavnely place
where my feet were placed in sand.
u turned to me and smiled while u kissed my watery eyes,
u told me that this world would be filled with broken ties.
u whisphered me the truth and released my quivering hand.
as my world went spinning down,
i was unable to stand.
and everytime i closed my eyes i saw ur smiling face.
i imagined us together again,
blushing,
with our fingers laced.
i tried to forget ur touch and ignored my yerning heart.
i remembered then the past years that i spent all alone in the
dark.
i wouldn't go back to those times no matter how hard life will seem.
i will believe that tomrrow will be somthing that i can only dream!
now everytime i think of u,
i reminece our fading past.
and i remember that our love was never truley ment to last.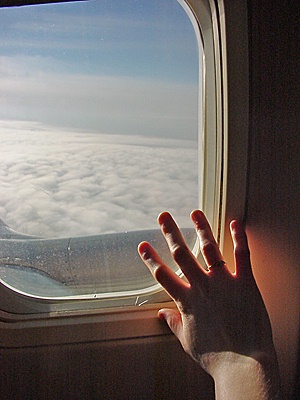 © Greg K., New Lenox, IL