Heart Song
August 3, 2009
It is more than poetry
Lovelier than a limerick
And sweeter than a sonnet
Merrier than the mythological Muse
Soaring higher than the Siren's songs
It is the greatest music
A sweeter, more lilting sound
Could not fall upon the ear
'Tis more beautiful than any bell
More triumphant than any trumpet
This is my song,
My heart's desire
Put into reality
By you
You wrote this wonder
For none but thyself
Yet all rejoice
And sing
Glory be your name
Glory be the one
Who brought this miracle of words to be
Glory be you
Great wizard of the written word,
Bringer of such joy
As none has yet beheld
You brought this miracle about
And so we celebrate you
It's creator
You wrote this masterpiece
Intending it as mere poetry
But you created something far greater
You wrote. . .
Heart song. . .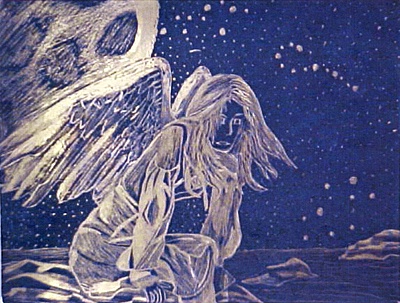 © Kaylen C., St. Clair, MI