Something Strongly Needed
August 4, 2009
I used to love to be alone
To stop, and rest, and think.
I enjoyed the cruise of independence.
Any intruder would have to sink.

To be locked up in my comfy room
Would keep me on my toes.
I'd always enjoy myself
And forget life's little lows.

That was when I was happy.
Now that I'm depressed.
My room is an automatic button for tears.
I never feel my best.

Don't ever let me be alone-
Someone make some plans.
Without distractions in my life,
I'm sure I'll sink into the sands.

When I'm free to stop and ponder
I get these crazy, stupid thoughts;
I believe that I still love him.
Then my thoughts begin to rot.

I feel hopeless, I feel lonely.
I feel scared and I feel bad.
I lay down, thinking stupid things.
I cry, my heart is sad.

But when I'm with other people-
Ones who make my heart sing-
I'll put on a weak smile.
I feel safe under their wing.

When I occupy my time
With people, places, things
I have no room to sit and cry
Over my rubbish dreams.

So never leave me by myself.
This isn't the way to be treated.
So keep me company if you care-
It's something strongly needed.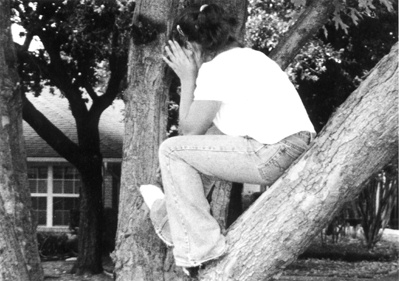 © Allyson S., Highland Village, TX