the Performance
August 13, 2009
Spotlights shine.
Silence echoes.
The crowd is waiting.
Their attention is on me.
Sp many expectant faces
Staring straight at me.

Panic rises.
Fear grows.
I glance down.
My cello glistens.
Strings quiver excitedly
As my fingers tremble over them.

Calm resides.
Unrest fades.
My bow strokes the strings.
A waterfall of music erupts.
Notes sound from my instrument
And the orchestra joins in.

Notes burst.
Music flows.
The audience listens.
Awe dances on their faces.
Cello vibrates with sound as
My bow runs over the strings.

Song finishes.
Notes fade.
My fingers linger.
Cheers break through the crowd.
I smile and stand and bow
To the New York City audience.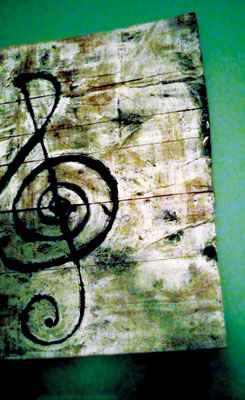 © Olivia K., Canton, OH