Laying Flat
August 13, 2009
Sleeping on the ringing
In my ear
From that time
That you asked me a question
And I cried so hard
Because I thought I had to lose
Your warm hand
And your affection.

My memory is laden in lace
Around the rims
Of screaming in a place
Where the noise is too loud
And no one can hear---
Probably for the better
Of their own perceptions
Of time and space and good-enough music
To dance to.

Let me go,
I remember thinking,
And then thinking again
Atop that thought
That I was the one who was holding on;
To your voice and your smell
And your love and your image
And it hurt so much
As I held on to your shirt,
Begging you to let me run…

Because I needed to run…

But you didn't let me.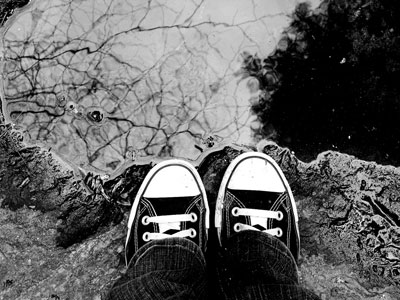 © Michelle B., Blairsville, GA