Can I Still Have Feelings For You?
August 20, 2009
Everday I see you
i can't help but think about us two
you make me smile, you make me laugh,
nothing ccan go wrong.

But then we went our seperate ways
I can't get through this phase.
All I had was happiness.
but now, it all turned grey.

My sunny skies are no more.
I have nothing to care for.
You were my light,
my heart,
my soul.
How could I ever let you go?
Can I still have feelings for you?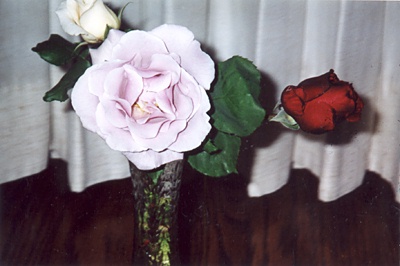 © Molly M., Palmdale, CA