Dissapointed
August 17, 2009
The way he looks
up at me
starts a raging fire
in every inch of my body.
My thoughts turn a little naughty.
I can't resist
the moment is bliss.
I want to go in for a kiss.
But he denies quickly.
My world is crashing
I want to send
that book smashing.
into his stunning face.
He walks away, never leaving a trace.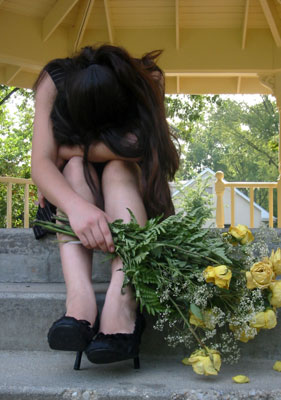 © Martha V., Morton Grove, IL