Noticed.
September 23, 2009
Shut out of reality
I find peace in closed eyes.
Not judging,
Not calculating,
Not trying to find your weakness
in your dead stare.
"Welcome back ghost girl."
Chills go running down my
spine.
Sweat drips down my neck.
Screams caught in my throat,
blood boils,
faces reddin.
Humilation rings in my ears.
Somthing snaps,
anger-like a shadowed shilloute
explodes.
Punches are thrown,
bones against bone.
then it seattles...

Silence fills the halls...

No voices...
No lies...
No chains...

suddenley...
I'm free.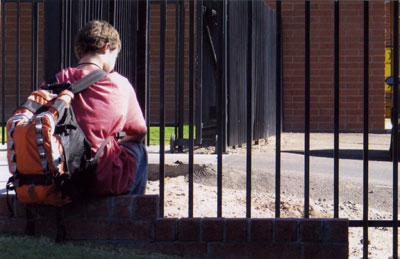 © Molly L., Phoenix, AZ