Disappointment Dad
November 30, 2009
One sip, two sips, three sips, four.
How many sips 'til you hit against the floor?
Five sips, six sips, 7 sips, eight.
Why don't you try and fight instead of bring on all this hate?
When you stumble and slur
and your brain is in a whirl
what do you expect us to do
except stand up and leave you?
Our bags are packed and the car has started up.
We're tired of this never ending
schmutt.
You're 49 and it's time to grow up.
You've got a daughter at home
that needs to be brought up.
Without a job or a stable floor to stand,
it's time to stop and be a real man.
I need a dad who can do well for himself and the family he's been given
and face all the tough times that aren't well hidden.
Understand that mom wants to leave you
and I do too,
but with the hope and the faith that's holding us
it's not gonna happen too soon.
you've only got so many chances dad,
so stand up and wipe off your shoes,
put down the booze and take your life clock off snooze.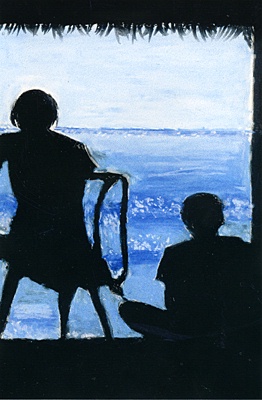 © Julia S., Haddon Heights , NJ