What I Live With
February 16, 2010
I live with the facts.
Of how they dont want it to be.
I live with the words I write
to reassure me.
The lies I come up with
because I like to pretend they'll
let us be.
You say it's what's best.
How?
I've got the one I love.
The one who treats me
with respect
But because you dont know
him I cant be happy?
You've taken away my
smiles
and all my
laughter too.
How can I ever learn
if I cant make a decision
for myself?
You say I'll find someone
better.
But I've already found
perfection.
What I want always came first.
With him it was
what makes me comfortable
the most.
I hate being controled
just like a robot.
all thats missing is the remote.
I've tried so hard to
make you see.
But all its done is
make you mad.
I've wasted so much breath
trying to help
you understand.
Why should I have
to?
Dont you know
me well enough to
trust me?
Do you expect me to
sit and watch
while my heart gose
down the drain.
I found somebody I trust
with it and you
dont want me to be seen
with them.
I cant spend my life
never seeing him
or talking to him.
But thats what you
expect me to do
right?
What favor to you
think your doing for
me?
I've found an almost
perfect person
and you've found ways to make
him imperfect.
Find ways to make me not
love him.
But that could never
happen.
The thing is,
i've filled all
your requests
I dont talk to him
Dont look at him
nothing.
But you cant stop me
from thinking
about him.
Now dont get mad hun
I'm just trying
to tell you
what I live with.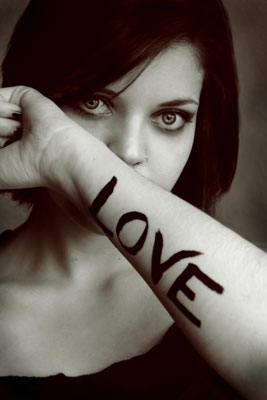 © Michelle B., Blairsville, GA