When My Mother Died.
March 10, 2010
My mother had a sickness, I can't recall the name
Of the thing that took her life, and made her weak and lame.
I tried to save her, I did my best and yet I couldn't see
That my mother would soon pass away and leave the world to me.

It was a warm day in September, the best one of its kind,
I was so happy on that day I didn't pay any mind.
My mother coughed and sneezed, and lay down on her bed.
She told me she was feeling well, that I should play instead.

I went outside to run around and then I heard her yelp
I hurried to her room to see if I could help.
She held me close and I was sad, I do remember that,
My mother cried and cried and cried and on her bed I sat.

"Oh Mother," I said. "Please don't leave me here alone."
She softly said "I love you." with a weakness in her tone.
And then she passed, quite suddenly without a sign or warning
I did not think that she would die on such a lovely morning.

It's been so long since that dreaded day; it is hard to remember,
Things about my mother on that warm day in September,
I miss her dearly, you can tell, my feelings are unconcealed
Now I only have one wish, that my mother, I could have healed.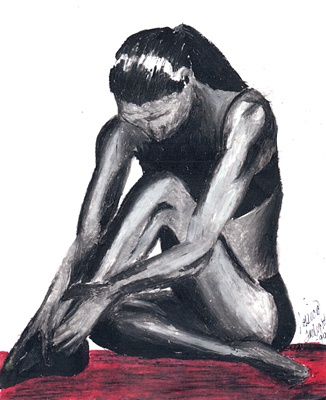 © Jessie Y., Ahwahnee, CA