Hypocrite?
June 6, 2010
I smile to hide the frown.
I laugh to hide the sadness.
I lie to myself about how I feel
so you believe my fake smile is
real.
HYPOCRITE?

I cover my arms so you dont see
the pain the world is causing me.
I dont speak so I wont cry.
I look away so you dont see the
pain im trying to hide.
What you see in me is fake.
HYPOCRITE?

Im used up and thrown aside when
your done,
looking for a safe place, there
is none.
I just want to be loved,
to be covered in kisses and
hugged.
I dont want to be fake, to show you im real, love me for who I am.
HYPOCRITE?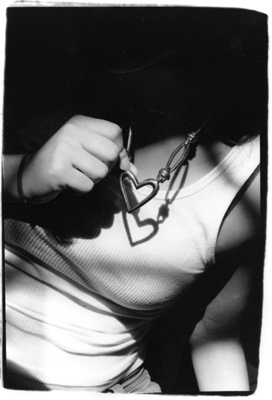 © Julia R., Bethesda, MD