Ball Room Vampiress
August 11, 2010
Lather the locks
With conditioner and shampoo,
Then sound the clocks,
Time to rinse and dry too.

Hurriedly rake the brush
Through snarled hair,
Though it's time to rush,
Handle with care.

Turn on the blow dryer,
Blowing black all around,
Then catch the stray flyer
Before your heart starts to pound.

Now even out your hair,
Wavy lengths of midnight black,
Flowing over skin so fair,
You're a vampire ready for attack.

Slip into the sating gown,
A most enticing red.
You'll make the women frown,
But men will smile instead.

Blood thirst burns within
As you try to hurry up.
So you go over the gin
And drink a quick cup.

Time to leave
And attend the ball,
Introducing yourself: Genevieve
As you walk the hall.

Then you'll lure a man
Into an empty room
And you'll begin your plan
To bring his doom.

Crossing the floor,
The hunger takes over.
Crimson eyes block the door
From a man as clueless as clover.

Then touch delicate white lips
To his inviting neck,
His hand rest on your hips,
Unaware, like the titanic's wreck.

Then you pull back fast
And sink in your fangs,
Making each drop last
As his head now hangs.

Slowly draining his blood
From each succulent vein,
Flowing like a flood,
Slowly draining his pain.

Then when you're done
Let him drop
And clean your teeth one by one,
Then smack your lips with a pop.

Go back to crowd,
Steel into view with a smile,
Feeling quite proud
And full all the while.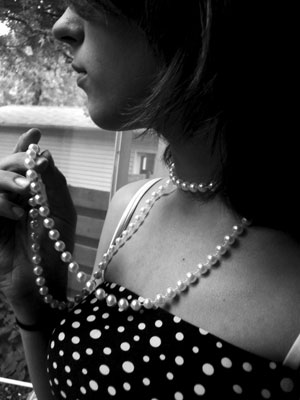 © Elaina V., Canton, OH