The white I see
September 18, 2010
White…
it is a color with an endless varying definition of a lifetime. It is
the faded soul and memory of a once past, soaring to the clouds and above-
away, away, away…
White is a keyboard upon at which my hands rest, releasing a passionate melody flowing to my ears.
White is the color of a whiteboard at which various words are scribbled and erased.
White is the sand squirming between my once bare toes as I play freely at the beach's floor.
White is a bar of soap I lather in the palms of my hands under a running faucet creating foaming bubbles before my eyes.
White is the meek and cold skin of a slaying vampire never to meet the sun's rays.
White are the frigid snowflakes falling from the sky and brushing the ground only to form a puddle at my feet.
White are the mashed potatoes I consume every Thanksgiving shared with the people who love me most.
White are the feathers of a swan as it floats graciously in a rippling water of tranquility.
White are the teeth I show in a smile that shows my emotions without the need of words.
White is a piece of paper, no longer untouched and bare.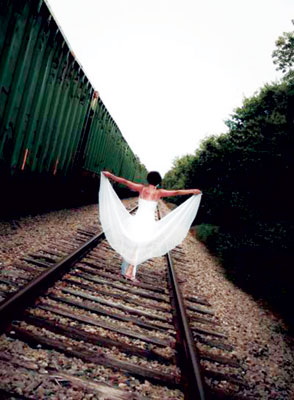 © Olivia E., Alto, MI