Change the World
November 15, 2010
You don't have to be somebody.
You just have to have the will to love the world.
Go, give a gentle hug to everybody.
This world needs to be formed like a pearl;

Smoothed an' rounded.
One thing that most do not know
is love cannot be grounded.
It needs to fly and flow.

If you try, the world'll slowly be a better place.
Write a small, kind note,
Show the world your face
and grab your coat,

Go out the front door,
Greet your neighbors with cheer.
Don't ever become a bore
'Cause you might see yourself through a mirror.

And it may become quite ugly,
The way you hold that frown.
So change yourself from introverted to cuddly.
You may not know how much it can influence those who are down.

Then to the rest of the world it may move.
Pass it on to those around you.

We need to stop walking around nonchalantly.
An' realize that we can't do that all the time.
But, to actually go out and help others become happy,
Is the way to change the world and live life.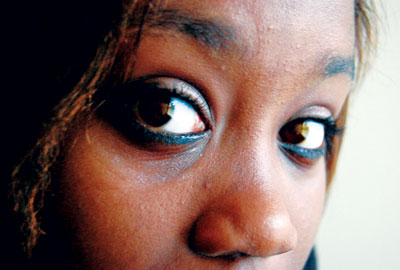 © Kayla C., Burlington, NC