Cinders
November 16, 2010
Sunset fading from the sky
Light fading from her eyes
Breath too precious for their lies
Is this what it feels like to die?

Fog fills the gilded air,
Silver mist, like angels' hair
In love and war, all is fair
If I died, would you care?

She lies upon the far, high hills
The lies echo like falsetto trills
Shattering when the world goes still
When does life lose its will?

A broken heart, a single tear
No anger or a hint of fear
Are those bells that I hear?
How do you know when "The End" is near?

She lies so still upon the grass
Her eyes go blank as frosted glass
A life has come to pass
Which words will be your last?

Cold is the falling rain
Freeing her from her pain
The past is but an enemy slain
Ready, now, for the last refrain.

Her lips part, red as vertigo
Her breath comes sweet and slow
Her heart flutters, yes or no?
Is this goodbye, or hello?

And then, in the fading dawn
The last breath is finally drawn
No longer fate's unknowing pawn
The cinders are ashes, and she is gone.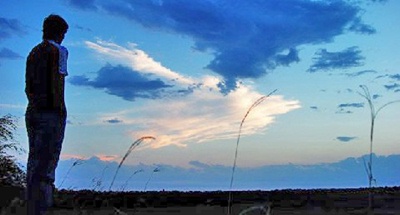 © Stefanie K., Katy, TX