It Is All Over
November 23, 2010
Searching for the words to say,
and hope we say anything at all,
But all words are lost inside,
And so we stumble and we fall.

Darkness lurking in the light,
Fighting to break free.
This darkness hides inside.
One more cut and it takes over me.

I falter under pressure,
pushing down until i suffocate.
This burden on my shoulders
Only feeds my hate.

I gave you all i ever had,
my heart, soul, and mind,
But you chose to let me go
and leave what we had behind.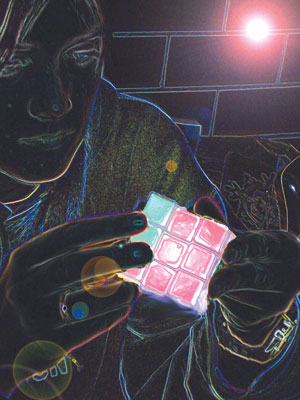 © Tinh V., Monte Vista, CO