Today I Wore...
November 23, 2010
Today i wore a necklace,
with my razor hanging at my breasts.
It reminds me of this pain,
that you left deep inside my chest.

Today i wore eyeliner,
to hide my tired eyes.
I couldn't sleep a single night,
since you told me all those lies.

Today i wore a long sleeve shirt,
to hide all my fresh cuts.
I tried to prove my love to you,
but now i know its not enough.

Tomorrow you will wear black,
in memory of me.
For tonight I will wear a noose,
and be no more than a memory.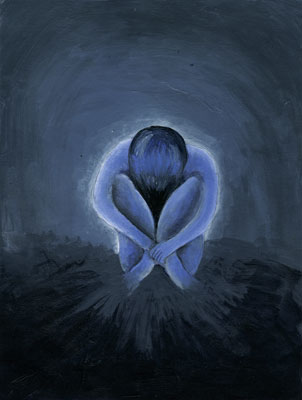 © Becky F., Sacramento, CA