HATE!
November 23, 2010
Hate welling up in my eyes like tears.
Inside my eyes you see your fears.
With my heart, I feel this hate,
for its your fault I'm in this state.
This state of being is all for you.
This is what you've put me through.
For years I have dealt with this
and for years I have cut my wrists.
So I look into my broken skin
to see my broken heart within.
Searching for the brighter side,
knowing that the darkness died.
Hiding from our open wounds,
bleeding out this crimson doom.
Faith in all life's metaphors,
is what kept us behind closed doors.
This gun's for you.
This war is mine too.
Now lead us on to hate the world,
we'll fight though it may seem absurd.
We share this blood for we are kin.
I'll fight with you until the end.
I hate you so, my dearest friend.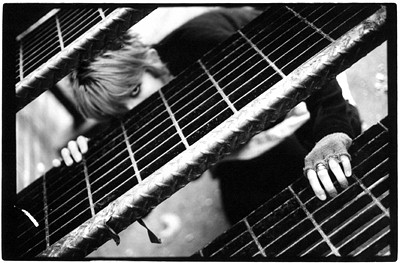 © Patrick B., Stony Brook, NY