Dirty-Winged Angel
November 23, 2010
Behind blue eyes.
There's something deep within.
Such a strange little girl.
Consumed by lust and sin.
She's a fallen angel.
With dirty-tainted wings.
Her scratchy voice cracks painfully.
And you wonder why she sings.
She sings for all hope lost inside.
She sings because she cannot hide.
For evil never wears a mask.
And she can't cover up her past.
Dirty angel sing to me.
Heal my wounds.
Set us free.
We are chased down by our faith.
In metaphors and a world so fake.
Tattered books lay over-looked.
By such unholy eyes.
Look upon me, my evil angel.
And save me from this life.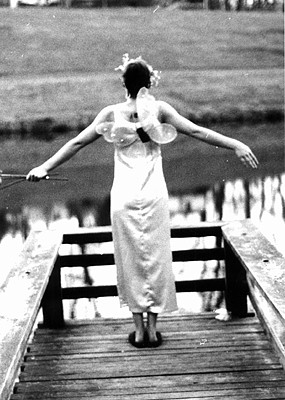 © Jessica T., Cincinatti, OH