Story of a girl
June 2, 2011
Living day to day to day on end.
Striving to be excepted by those she calls friends.
If they knew the truth, she'd be looking around.
Cause they would let her fall to the ground.
They don't know her daily pain.
The bittersweet medicine that makes her insane.
Her father's on drugs,
Her mother is gone,
Her brother is dead, killed last fall.
Her sister escaped through an abusive spouse.
She sleeps with the hurt living in her house.
But she's the party girl, the one everyone loves.
She can't admit her struggle, she stands tall and above
The other's she knows would never understand.
They have the life she wanted, with the perfect mom and dad.
Tonight is a Friday, and she'll make a mistake.
Not the first time, but undoubtedly her last.
A handsome stranger at the end of the bar,
Will show her his room and they'll go too far.
She won't say no cause this is it.
Physical love is all that she trusts.
But there's hope drawing near, as she pulls out that gun.
And that 1st grade guy comes strolling along.
Closer then close when they were kids,
But she took popularity above him.
He smacks death away, and holds her near.
Letting her tears fall down she makes it clear.
She missed him so much, but he wasn't "in"
She feared for popularity if she tried to meet him.
But he doesn't care, what's past is past.
Friendship's renewed
Now he is cool.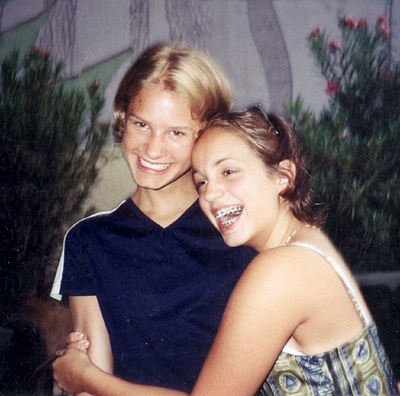 © Josh B., Phoeniz, AZ