The Message
June 2, 2011
You say you don't like how I handled things?
When I went to friends to help me out?
Then why didn't you talk to me?
Instead of mope around and pout?
You've left me full of questions you see,
Like how could say those things you said.
And why you go with him after asking me.
Lately, there's something wrong with your head.
You're not the girl I started to like,
The day when you told me to take a hike.
You've changed and very well have shown me that,
And now I'm left with memories of chat.
I keep praying somehow this gets worked out,
But the last thing I need is for you to shout.
Do you even realize what you've done?
How the cunning thief just stole my fun?
I don't let girls get to close,
Because they're immature at our age.
My heart by now has become a roast.
In my book of life, I turn page.
But you're the trickster who had me fooled.
You lead me on into the deceitful pool.
Of deception and pain that I'll soon feel
When at your prom and I'm away from the teal.
My friends won't be able to aid my sight.
I'll have no one but myself
To count on to make it through the night
Because you put me up on the shelf.
The final last thing I've got to say,
I know what you're going through better then you know.
But now there's a price I got to pay.
To see this over, to end this show.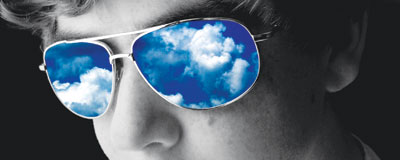 © Joseph B., Mesquite, TX