I'm numb
July 8, 2011
I'm numb,
you can't hurt me anymore.
Go ahead, hit me!
It's what you adore.
Not another tear,
will I shed.
No matter how many times,
you fill me with dread.
You can say awful things,
you can slit my wrists.
No matter what,
I will raise my fists.
Think you can scare me?
Go ahead, try.
Bruise me, break me,
till' I nearly die.
I want you to know,
no matter what you do.
I will stay strong,
I will get through.
This is the end for you,
but the beginning for me.
A whole new world,
I can't wait to see.
I've endured the abuse,
for years, and years,
You live off my cries,
off my fears.
These scars are more than symbols,
of all your wrongs.
Each one is a trophy,
they make me strong.
The sirens getting near,
I see you're upset.
Spend the rest of your days,
filled with regret.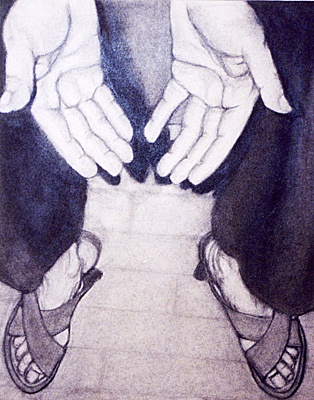 © Daniel R., Cicero, IL