Palindromes
July 18, 2011
Turn the music up too loud
Scream and tear the voices off
Draw a picture – (purple blood,
Monsters sneezing, goblins cough) –
God made man a manmade God;
Backwards isn't in the mirror.
Thoughts are strange, but if you think,
They're not as strange as they appear.

Appear they as strange as not they're.
Think you if but, strange are thoughts:
Palindromes are running 'round,
I am only what I'm not.
Every seed you plant will sprout
(Except the ones that do not grow);
To know is strange, but if you don't,
Strange is only what you know.

Know you what only is strange?
Backwards of tired am I;
I am frontways of not weary,
I am grounded in the sky.
Paint a canvas purest white,
Hang it in the gallery:
I am I and you are you,
But us is only sometimes we.

We sometimes only is us but,
Upon occasion we're just and.
There is smoke where there is fire,
There is fire where there's land.
Here's a mouthful full of teeth,
Here's an orange tainted blue:
Paradoxes can be solved;
Solving them won't make them true.

True them make won't them solving.
Train small words to do your work,
Run away from exercise,
Pain will only make you hurt.
There's a thought inside my head:
There is strange inside my thought.
Palindromes are running 'round,
I am only what I'm not.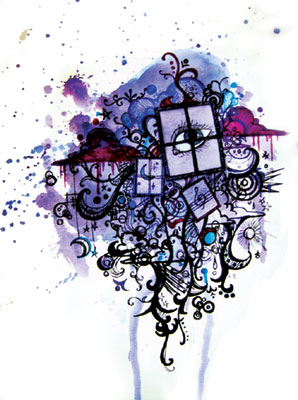 © Savannah R., Stoneville, TX