Human or Alien?
October 8, 2011
What if we landed here centuries ago;
Then we adopted this planet & called it our own?
We bred our people here and altered the lands;
Changed how it use to be, with our two hands.
What if we are all just aliens to this place?
And our home planet it out there somewhere, in the vastness of space.
What if Earth is not our home and we've been made to believe a lie?
Would that mean all humans are aliens, even you and I?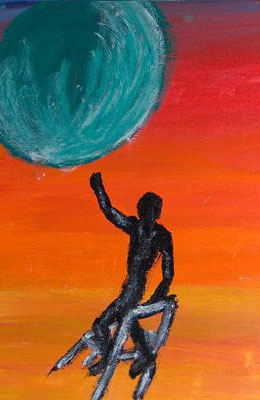 © Maegan F., Harrisburg, NC